We talk with Jen Loeb, the only female Iowan who has climbed the 7 summits, including Mt. Everest.  In this conversation we talk about:
How growing up in Jessup, Iowa, as a "feral child" spending countless hours outdoors likely were foreshadowing of what adventures would come.
How unlikely it was for an Iowa girl to find the sport of climbing and how her first experience on Mt. Whitney during a volunteer experience started her down this path.
The importance of finding a Mountain Climbing Skill School which led to climb after climb, each getting progressively higher and more technical.
The life changing (and at the time shocking) comment a guide mentioned to her after climbing Mt Kilimanjaro that planted the seed that she was ready to climb Everest.
Her 3 year journey to Everest, including lots of self doubt, hearing from countless people that she was crazy, her training schedule, the financial commitment, and what it felt like to reach the Summit.
About Jen:
Jen Loeb was born and raised in Iowa where she still resides today. She attended Wartburg College and earned a degree in biology, and then started focusing on volunteer work in 2006 with a trip to Ghana. Over the years Jen has made it a point to volunteer locally, nationally, and internationally. She has been involved in all different kinds of projects from building schools, houses, and hiking trails to cleaning up rivers, removing invasive plants, and even collecting data on endangered species. In 2010, Jen started mountain climbing. Since that time, she's climbed peaks all over the world including Mt. Everest in 2016. In 2021 Jen completed her dream of climbing the "7 Summits" becoming the first and only woman from Iowa to climb the highest peak on every continent.
Order Jen's book, Shots From The Heart, with beautiful photos and stories of all her climbs on her website.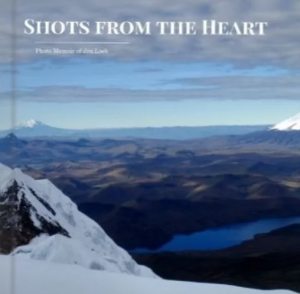 Podcast: Play in new window | Download