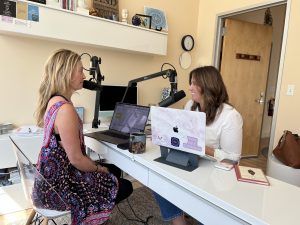 In today's episode we discuss Perfectionism, something that continues to reappear in life for many of us.  At some point in our lives perfectionism served us, maybe we enjoyed the early accolades of the good girl as in Betsy's case or reaping the rewards of meeting other's standards as in Kate's.  This often leads to meeting everyone else's needs but our own.
Today we cover:
*    The differences between high achievement and perfectionism
*    Our personal journeys of perfectionism and the rewards and challenges that perfectionism can create in our lives
*    Finding authentic success through high achievement
*    Perfectionism as an addictive trait
*    How living in the moment, letting go of comparison and returning to ourselves can free us from addictive perfectionism
*    The inner work of healing to stop the generational learning of perfectionism
Ultimately we discuss the importance of letting go of perfectionism, comparison to others and embracing our authentic selves to create ripples of authenticity in supported relationships.  Our inner work is to clear out, to heal ourselves so we don't pass perfectionism on.
"What is really amazing and really hard is giving up on being perfect and beginning the work of becoming yourself" -Anna Quindlen
For information on Betsy's course RECLAIM: THE HEROINE'S JOURNEY:
https://dryogamomma.com/reclaim-heroines-journey-of-transformation/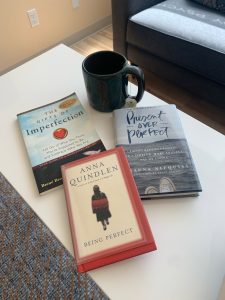 Books in today's episode:
Present Over Perfect
-Shauna Niequist
The Gifts of Imperfection
-Brene Brown
Being Perfect
-Anna Quindlen
Quotes:
"Where perfectionism exists, shame is always lurking"
-Brene Brown
"If you're really spiritual (enlightened), then you should be totally independent of the good and bad opinions of the world"
-Deepak Chopra
"What is really amazing and really hard is giving up on being perfect and beginning the work of becoming yourself"
-Anna Quindlen
Podcast: Play in new window | Download