In today's episode Kate and Betsy reveal the books that have touched them and made an impression in their lives. Although difficult, they each came up with their current top 5 reads!
Today we discuss:
-How books show up for us at the right time
-Betsy's book addiction (she reads them all)
-Stacks of books on the nightstand (see photos)
-How the books mentioned today continue to affect Kate and Betsy's lives
Betsy's Top 5 Books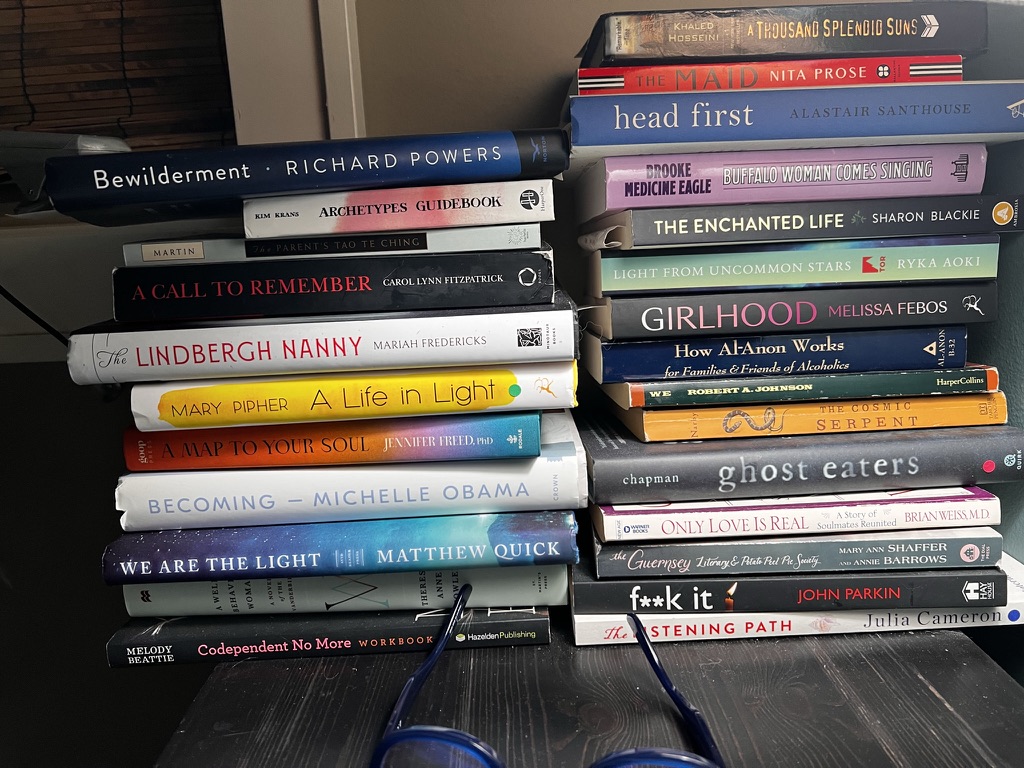 1. The Parents Tao Te Ching, Ancient Advice for Modern Parents -William Martin
2. Polishing the Mirror: How to Live From Your Spiritual Heart -Ram Dass
3. Awakening Shakti: The Transformative Power of the Goddesses of Yoga -Sally Kempton
4. The She Book -Tanya Markul
5. A Radical Awakening: Turn Pain into Power, Embrace Your Truth, Live Free – Dr. Shefali Tsbary
Kate's Top 5 Books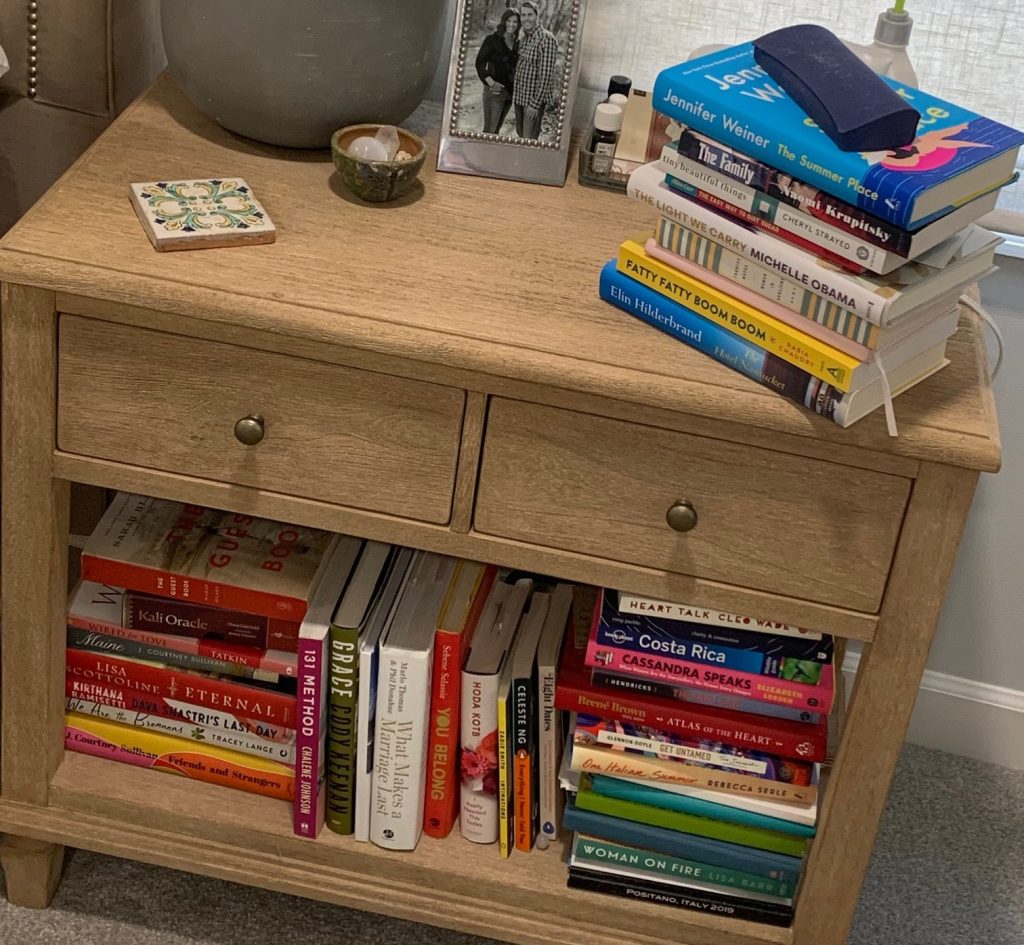 1. Heart Talk: Poetic Wisdom For a Better Life -Cleo Wade
2. Broken Open: How Difficult Times Can Help Us Grow -Elizabeth Lesser
3.The Gifts of Imperfection -Brene Brown
4. Untamed -Glennon Doyle
5. The Surrender Experiment – Michael Singer
---
The Time of the Awakened Woman by Dr Shefali
Read by Alicia Keys
ALICIA KEYS READS 'A RADICAL AWAKENING' POEM BY DR SHE FALI
Who we champion:
This week Kate and Betsy champion all of the women writers that have written, are writing or have a dream of writing because books have the great potential to shift hearts and minds.
This episode sponsored by:
Little Lights on the Lane
https://www.littlelightsonthelane.com
How To Work with Betsy and/or Kate:
Join Betsy and Kate at Little Lights on the Lane:
Women's Wellness Retreat
Saturday May 6, 9AM-4PM
https://www.eventbrite.com/e/womens-wellness-tickets-537831577727
Join Betsy at Ballymaloe House, Ireland
September 24-30, 2023
Podcast: Play in new window | Download